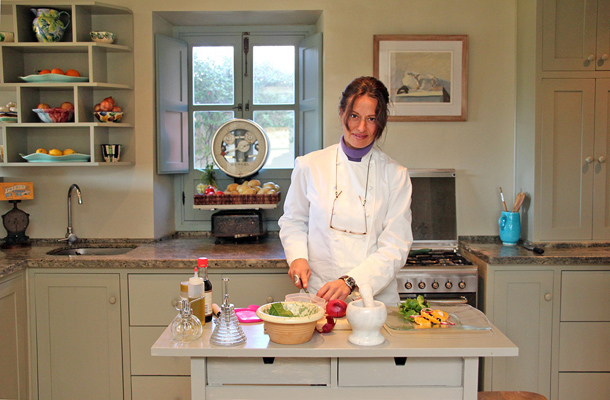 Maria Terol was born in Valencia, the land of paellas, and while she can rustle up a mean paella, she is better known for her modern interpretation of traditional Spanish cooking and for her professional background in creative cuisine.

She honed her craft as a chef in Spain's top restaurants, first working under two Michelin starred Chef Sergi Arola in La Broche, Madrid and then a year with three starred chef Ferran Adriá at "el Bulli" and in his Sevilla restaurant, Hacienda de Benazuza.


She has also worked as a Chef at The Hotel Grand Elba in Estepona (Málaga), The Alfonso XIII Hotel in Sevilla, Balzac Restaurant in Madrid and La Seu Restaurant in Moraira (Alicante).

Maria now runs a successful catering business operating throughout the Serrania de Ronda and Costa del Sol.

She cooks for private dinners, group holidays, events and weddings.

Prices start at 20 euros per head for a paella and 35 euros for a three course meal. Minimum five people.

She has extensive teaching experience and also offers cooking classes and tailor made courses.

For either catering, show cooking or classes please contact Maria Terol at terolmaria7@gmail.com for more information, sample menus and costings.
» Click thumbnail images for larger photographs