FLAMENCO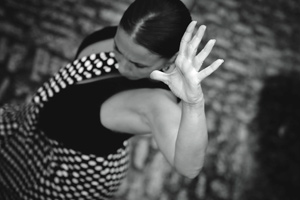 If you are in Andalucia and interested in its culture then a little understanding of flamenco is surely a necessity.

Certainly the cornerstone of Andaluz identity, it is also in its own right an exciting, creative and complex dance.

And although flamenco is demanding of your co-ordination, memory and strength, it is the music that must inspire you to dance.

If you feel emotionally connected to the sound of flamenco and driven by its rhythm to move, then you have all that you need to begin, regardless of experience or age.

Paqui Laguna Mateo has a thriving dance school in The Peña de Flamenco in Ronda where she teaches Sevillanas,Flamenco and bulerias for parties to all ages and standards.
Please contact Paqui:
http://lagosflam.wix.com/flamencoclassesronda
www.facebook.com/pages/Escuela-Baile-Ronda/704824542920084



ARGENTINIAN TANGO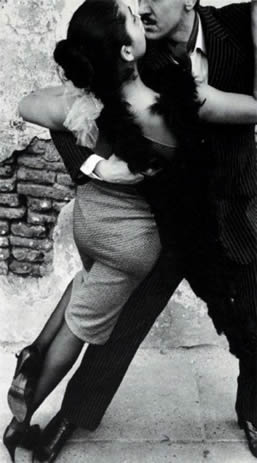 Anyone who has seen tango performed will have marvelled at its intensity, intricacy and sensuality.

And while it can be a highly polished, athletic and technical dance, at its heart lies the relationship of the couple and their connection to each other and to the music.

This is an improvised dance, learnt not in complete phrases, but danced as a flow of discrete steps built word by word by the male dancer.

Listening intently to the music, he intimates each movement through the unseen, but palpable connection between the torsos of the couple and the lightest pressure of his hand.

The female partner surrenders entirely to his lead, fulfilling and embellishing the movements he intends, and their harmony allows the seamless unfolding of this dance.

So, if you have ever wondered how it would feel to dance in synchronicity with a partner, a single workshop can provide you with the basic steps to get you started.

Graciela Heredia is a very experienced teacher, with a flourishing tango school on the coast, however, she is also happy to come to Ronda for classes and even a milonga.

Please contact Graciela Heredia:
www.escueladetangogracielaheredia.com
www.gratangog.blogspot.com
www.facebook.com/EscuelaDeTangoGracielaHeredia



PILATES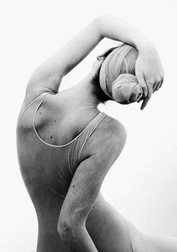 Maria Terol has completed the full seven year Pilates training and has been a qualified teacher for many years.

Her history as both a dancer and yoga teacher influences the style and fluidity of her classes, using the breath and grace of movement to extend the pilates vocabulary and link the exercises.


YOGA


Ali Mudge was born and bred in Spain, subsequently studying comparative religion at Manchester University and training in Ashtanga Vinyasa Yoga under Danny Paradise.

Her further study of Iyengar and Hatha Yoga has culminated in her flexible approach to the discipline, combining the forms to suit the needs of her pupils.



» Click thumbnail images for larger photographs